Everybody wants to bottle feed your baby.
Firstly lets be honest.
Nobody gives a crap about your lack of sleep.
Other people want to feed your baby because feeding a baby releases oxytocin. Feeding a baby while smelling that newborn baby smell is like crack and people want to get high on it. That's the only reason anyone wants to feed your baby, they are baby-junkies. One smell and you will chase it for life.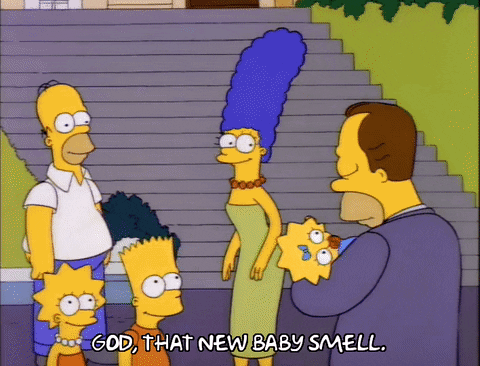 It has absolutely nothing to do with helping you out, if it did they'd be feeding you, or cleaning your house, or keeping your older kids entertained.
It has absolutely nothing to do with the well being of the baby, if it did they'd be offering to drynurse with an SNS, or finger feed baby. But nope, everyone will throw up their hands and claim too hard if you give them specific instructions on how to optimally heat breastmilk or pace bottle feed. It is literally all about their high.
The notion of giving you extra sleep is laughable. Many a sly baby-junkie will try and convince you to sleep so they can feed the baby, this is a trick. You still have to get up and pump the missed feed while your baby is being used as an inhalant. So while someone else is stealing all of your rightful lovey feedy feelings, you are sitting up next to them with a pump that is in no way as effective as a baby, trying to get your skeptical boobies to give up the good stuff to a piece of cold noisy plastic. And your baby is looking at whoever thinking 'What is this? Why are you serving my boob in this cold nasty container? My mum is right there with my boob. I can smell it, I'll just have it out of my normal boob thanks". Or maybe they wont be that polite about it. Maybe they will scream the house down. Like I would if my local coffee joint served me my coffee in an uggboot. 'Yeah sorry hun look we've got cups, but Kath's just on a break at the moment so we are using uggboots while she's gone'. If it were a matter of no coffee or uggboot coffee, I'd weigh it up whether to wait it out till I got to drink it in a cup or take the plunge and drink from the uggboot. Your baby is thinking the same. Plus all the hard work bub has been doing to stimulate your supply all day, is now reset to zero. Upcoming growth spurt will have to be delayed another day now. And because a pump isn't as effective as a baby youve probably removed less milk than a baby. Increasing your risk of blocked ducts (as pumps cant extract as much fatty milk) and decreasing your milk supply. And if you did give into the sales pitch of more sleep, and thought 'screw pumping I am sleeping right through' well the clever boobs have something instore for you.
***BOOBIE ALARMS***
These little beauties will make sure you are either woken up thinking "OMG something is wrong with my baby I haven't fed for 3 hours, he's been eaten by a sabre tooth tiger…" or  just flood you with milk so you have to get up and change your shirt. And Bra. Pants too. Oh and the sheet. And crap the pillow too. Thank goodness for the mattress protector. Oh wait…. Damn.
But I'm a baby-junkie enabler… what can I do?
For dad baby-junkies the answer is simple. Every time mum feeds the baby make her a cup of tea and come and snuggle in too. Get mum to lay down and feed bub on her side and you spoon bub and get your sniff on, drown in that baby love smell!
For everyone else its a little more difficult to get the baby-junkie fix. Sneaking off for a shower while visitors hold baby not only lets them get their fix, but gives you 15 minutes alone in a hot shower!
Hold the baby while mum eats. Unless baby is hungry too, in which case you should cut mums lunch up for her and be a second pair of hands for her. Offer to burp baby after so she can have some dessert. Offer to hold bub for naps in a carrier. Get your babywearing baby-junkie ultimate sniff sniff action. Plus who wants to sleep alone in a cot when you can be snuggled and have someone else do all the work regulating your body temperature and your breathing for you.
So keep in mind the baby-junkies can get their fix without being a giant inconvenience to your baby, but you need to keep a tight leash on them or they'll start breaking into your house and stealing your baby smells, hocking your stereo to buy trendy Kim Kardashian shaped bottle teats, and just generally putting hurdles up in your breastfeeding journey.